Here's our collective roundup of favorites and looking ahead to a book on our TBR for October! Tell us in the comments one of your best reads in September and a book you plan to read in October!
Favorites
Jamie's Pick
This was tough to pick but I definitely think my favorite and most memorable was
The Young Elites by Marie Lu
. It was the start to a new fantasy series and I tore through it! I also loved that the main character is an anti-hero of sorts. You root for her but she's honestly a bit villain-y but her story is heartbreaking so you are drawn to her!
Julia's Pick
So even if this wasn't the only book I read this month (oh, reading slump! Why do you do this to me?), I would have chosen it. I adore this series and this book was a wonderful addition to it. It made the day that I had to stay home sick go by so much faster. If you want to know more about it,
here is my review!
Daisy's Pick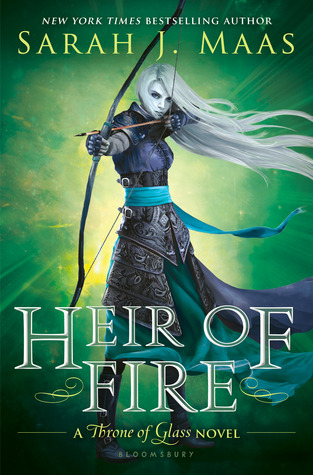 I've read a lot of books that just weren't quite the thing, enjoyable, but not making me break out in all out fangirly love and squeals and just general ALL CAPS, but
Heir of Fire by Sarah J. Maas
did and it was AWESOME and ROWAN and just SHEER EPICNESS OF THIS SERIES!! If you want to see me gush more about it, you can
read my review here
. But you should really just go read the book for yourself.
Jana's Pick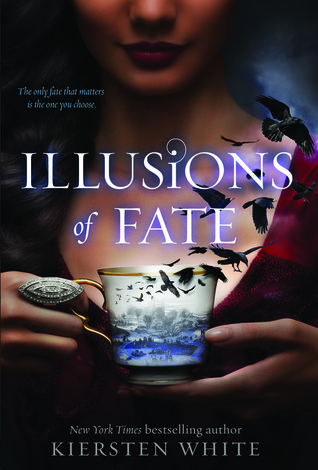 September was not the best month for me, as far as GREAT books went. I did end it with this little beauty,
Illusions of Fate
by Kiersten White, which I enjoyed much more than I thought I would. It takes place in Albion, a place that feels like historic London, and the nobility have magical powers. The writing is pretty, and the beginning of the book is especially mysterious and intriguing. I really enjoyed it. My review goes up on my personal blog next week, if you're interested!
On Our TBR For October
Jamie's Pick
I'll be reading OTHER sorts of books but in October I like to read a couple books that are more "Halloween-themed". I made a larger Halloween TBR on my own blog but
The Fall by Bethany Griffin
is definitely on the top of that list! It's an Edgar Allen Poe retelling and it sounds so good!
Julia's Pick
I don't know if I am going to continue my reading slump or force myself to read some things off
the Slumplist
, but one book that I want to try out is the second book in The Rosie Project series,
The Rosie Effect.
I really enjoyed the first book
, so I am curious to see if I would enjoy the second just as much.
Tahleen's Pick
This audiobook was great, narrated by Fiona Hardingham, Andrew Eiden, Kate Reinders, and Peter McGowan. Moriarty's writing is excellent, and her world-building is complex and solid. This is the sequel to A Corner of White, which you really should read first, but I loved Cracks in the Kingdom even more. Some great plot points and turns happen here! For what it's worth, I wasn't sure how I would like the parallel world setup before reading book one, but I was happy to conclude that it works really well.
Daisy's Pick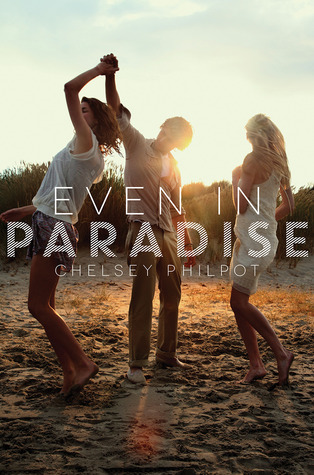 I second Jamie's pick The Fall and want to add
Even in Paradise by Chelsey Philpot
, it sounds like it could be seriously amazing.
Jana's Pick
For years I have thought it would be fun to read
Rebecca
by Daphne du Maurier around Halloween, but I've never been able to (I've never read it!)! This year, it's happening. My mom and I are going to buddy read and then watch the movie together. I'm very excited!
Tell us a favorite book you read in September and one book on your TBR for October!!