To learn more about Top Ten Tuesday or see a list of future topics
click here
!
1. To the Lighthouse Book Cover T-Shirt--I LOVE this shirt! (And so many other shirts from Out of Print Clothing). I will totally buy it one day...but I feel like I need to actually read the book before I buy the shirt.
2. She is too fond of books Necklace--I saw this piece on a book blog I follow. I absolutely love it! You can buy it on Etsy.
3. We do things My Way or the Hemingway shirt--Why would I not want this? My friend owns it and he let me borrow it for my MA thesis defense. Unfortunately, I was unable to style the t-shirt with something acceptable for such an occasion. But I totally dig it.
4. Book Clutch--I cannot remember which ones, but I know that Kate Spade at one point had several different classic book clutches. I was able to find a picture of A Tale of Two Cities. I think it's a fun way to carry some of your essentials. Definitely a great conversation starter!
5. Alice in Wonderland Flask--Uh, awesome! I totally have to get one! These are available on Etsy.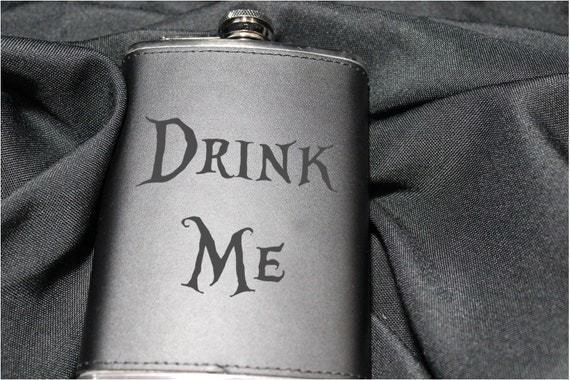 6. Bookish Cardigan--I love cardigans! I wear the all the stinking time. Even in the summer because my office is freezing! This is a really fun print, but it's not totally overwhelming, so you could totally wear it a lot of places.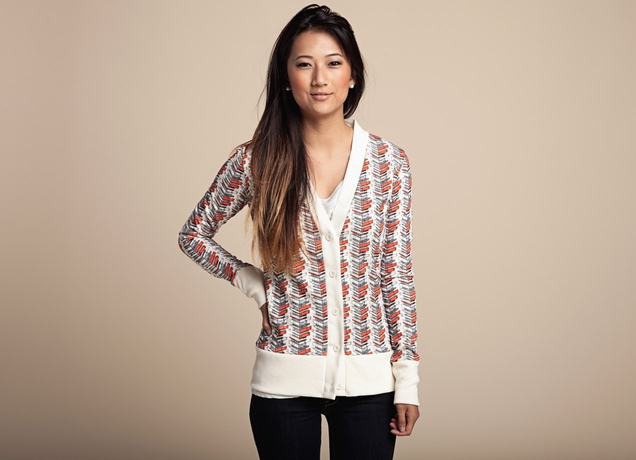 7. Leo Tolstoy Library Diffuser--So I'm not usually too big on scents, but I think it would be pretty cool to see what scents certain authors might evoke. Currently, they have Dickens, Tolstoy, Austen, Wilde and a few others. I hope they expand their collection to include more authors. I would love an Ernest Hemingway one...but they have to make it first!
8. Game of Thrones Mug Set--I'm not into Game of Thrones, but my boyfriend is. I saw these mugs and think that they're super cool. And I know he'd appreciate them because of the GoT theme.
9. Harry Potter Title Hoodie--I've seen a few things listing the titles in order, but I really liked this one the best. Maybe it's that the text is on the back. I don't know. Anyway, this is really cool and it's on Etsy.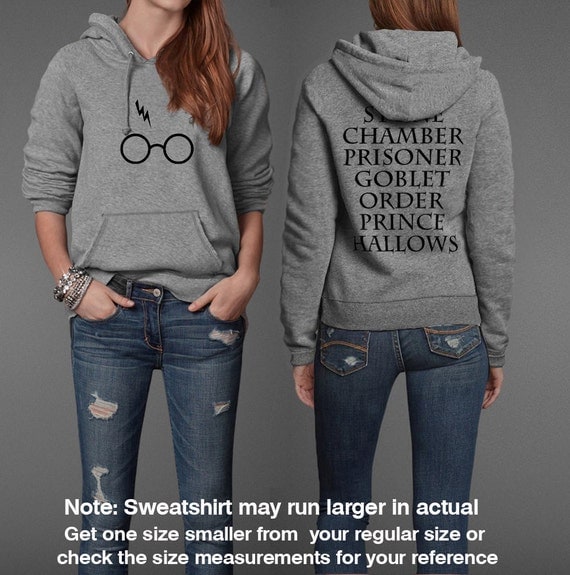 10. Clear Book Weight--This would be super handy. Whenever I try to read, I frequently set my book down because I need to use my hand or hands and this would be a great way to not lose my place and keep reading. Also good for windy days.


What sorts of bookish things are on your wishlist??