Today marks our SIX YEAR BLOGOVERSARY!!! That is six years of this blog and SIX YEARS of Top Ten Tuesday!! Have a cupcake on us today! Well, pretend its on us! Thanks for all the book talk and making our TBRs grow every week!
And now back to our regularly scheduled Top Ten Tuesday.....
For future Top Ten Tuesday topics & info on how to participate, click here!
Today we are talking about our favorite 2016 releases thus far!
Daisy's Picks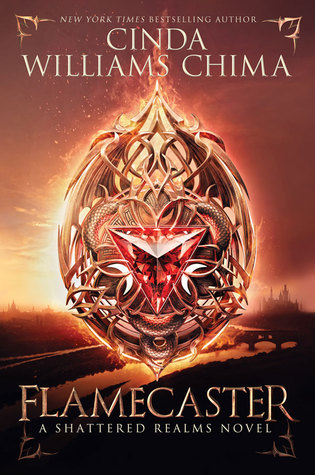 1 --
Flamecaster
by Cinda Williams Chima
: the first book in a series that is set in my beloved Seven Realms both broke my heart with some things and reminded me why I love this world and the author so much. If you haven't before, you should definitely read the Seven Realms series and then this one.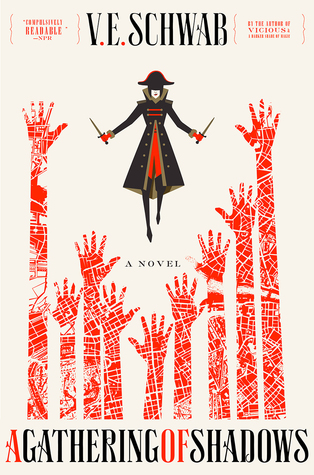 2 --
A Gathering of Shadows
by V.E. Schwab
: this might even have been more amazing than the first book in this series A Darker Shade of Magic. Read this all in one sitting during the readathon and it was AWESOME.
3 --
Jane Steele by Lyndsay Faye
: I didn't expect to, but I LOVED this book! I mean, I love Jane Eyre and I'll always be intrigued by something that's marketed as a span on the classic, but I was surprised by how much I adored it! I had so many feelings!
My Review
Lauren's Picks
4 --
Rebel of the Sands by Alwyn Hamilton
: I was lucky enough to receive this title to review from Netgalley and I was not disappointed. An easy 5 stars. And have you seen that cover? JUST LOOK AT IT.
5 --
The Serpent King by Jeff Zentner
: So... I may have only just started reading this book, but its going on the list. Unless the world fold unto itself and we are in a different dimension before I finish this one, I know it will be a new favorite. (Jamie seconds this one)
6 --
Salt to the Sea by Ruta Sepetys
: Now I loved the author's other novel,
Between Shades of Gray
, just as much as the rest of the world... but his book in particular was absolutely amazing. It is tragic and heartbreaking, but the writing was beautiful and would fill up your soul. And because historical fiction is the genre that was my first love, this book just made me fall in love again. (Jamie seconds this one)
7 --
The Passenger by Lisa Lutz
: I read this over a month ago I think and I'm still thinking about it. I just don't see those kind of books anymore. The ones that really stick with you. I'm honestly thinking of giving it a re-read already.
9. Truthwitch by Susan Dennard: Okay technically I read this last year so I didn't read it this year but it's still one of my favorite 2016 releases!! I loved this start to a new fantasy series and cannot wait to reunite with these beloved characters in the second installment.
10. The Unexpected Everything by Morgan Matson: Another incredible contemporary YA book from one of my favorite authors! Morgan always delivers the perfect story and characters that I didn't know I needed in my life. Perfect read to get to this summer! Great romance, complex friendship dynamics and an amazing father/daughter story. Oh and DOOOOOGS. Also, little Easter eggs if you've read her other books!
Tell us your fave 2016 releases so far this year!!