Top Ten Tuesday is an original feature/weekly meme created here at The Broke and the Bookish. This feature was created because we are particularly fond of lists here at The Broke and the Bookish. We'd love to share our lists with other bookish folks and would LOVE to see your top ten lists!
Each week we will post a new Top Ten list that one of our bloggers here at The Broke and the Bookish will answer. Everyone is welcome to join. All we ask is that you link back to The Broke and the Bookish on your own Top Ten Tuesday post AND add your name to the Linky widget so that everyone can check out other bloggers lists! If you don't have a blog, just post your answers as a comment. Have fun with it! It's a fun way to get to know your fellow bloggers.
For future Top Ten Tuesday topics, check them out here!
Hello everyone! Happy Valentine's Day! Julia (
The Competitive Bibliomaniac
) here :) Last year for the Valentine's edition of Top Ten Tuesday, I shared my
Top Ten Favorite Love Stories
. This year we decided to switch it up and go a little anti-valentine's day.
Top Ten Books That Broke My Heart A Little
FYI I am going to be as vague as I can to prevent any spoilers
1.
Gone with the Wind
by Margaret Mitchell
Hilariously enough, this book was on my list of best Love stories too. But then and now, I must admit that Rhett and Scarlett's relationship was tumultuous at best. I cried through the last 100 pages of that book.
2.
The Golden Compass
by Phillip Pullman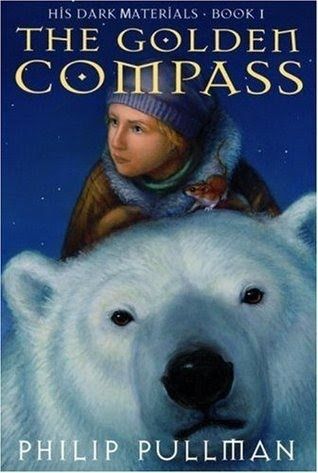 Lyra is such a heartfelt little girl, sort of thrust into a quest. I am constantly heart broken from the love she receives from her family. But the end of this book seriously ravaged me.
3.
The Lords of Discipline
by Pat Conroy
Oh this book again on one of my lists. This was the story of 4 military brothers. You grow to love these guys so much. Then the end (sense a theme here?) rips out your heart and fries it on a plate.... I need to reread this one.
4.
Harry Potter and the Deathly Hallows
by JK Rowling
Oh JK Rowling. My innocence was stolen with some of the earlier books. Shock carried me through another book. But the final book just, gawd! I was trying to read a pivotal forest scene in a dorm room without waking my roommate. It was tough.
5.
The Hunger Games
by Suzanne Collins
Oh Suzanne Collins. How much do I love you for this series? Let me count the ways... But in all seriousness, this first book slayed me. The 3rd book slayed me, too, but I was prepared for sadness in the end of series book (see entry: Deathly Hallows). This one just took my expectations and heart and squeezed.
6.
The Book Thief
by Markus Zusak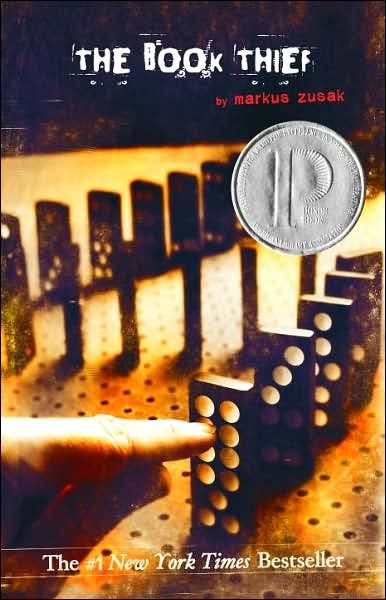 A book narrated by Death you go into knowing it will be a sad book. This book had ways of lulling me into security and then pulling out the rug. It was a great book.
7.
On the Way to the Wedding
by Julia Quinn
Surprise! A romance novel that tore my soul. The premise for this one may not tear every soul, but when I reread this recently I was in a particular time in my life where I could really relate to what Lucy was going through. It is the last of the Bridgerton novels too, so there is always that normal heart break when a beloved series ends.
8.
The Time Traveler's Wife
by Audrey Niffenegger
This is the other book that was on the original love list. If you know anything about this book, you can pretty much surmise that it will be heartbreaking. Time Traveling away from the one you love, urg. How horrid.
9.
Tuck Everlasting
by Natalie Babbitt
I think this was the first book I read that I was unsatisfied with the ending. Later in life I would realize I just wanted the "Disney ending" My heart was broken in the book. Love should conquer all right? I guess you never forget your first right?
10.
The Madness of Lord Ian Mackenzie
by Jennifer Ashley
So this was like a good heart break if that makes any sense. Lord Ian has some sort of Autism, maybe Asperger's. It's a historical novel so its not diagnosed. But the way people treat him, breaks my heart. It is mended by the end though, so that is good :)
So that is my list. What's yours? Share it below!