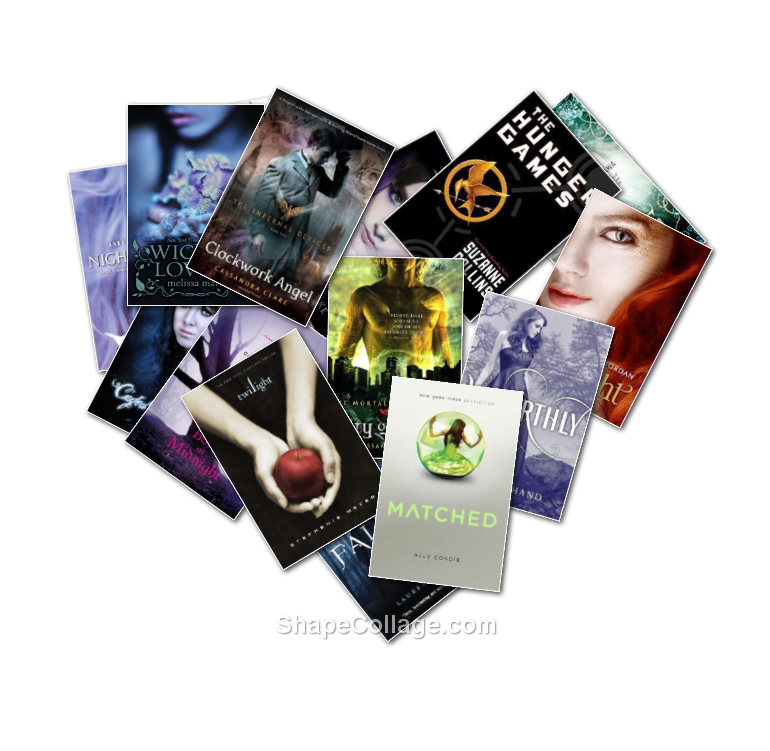 I have strong opinions about love triangles. I don't really know where these feelings generated, but they've been slowly simmering with each new YA summary I read on Goodreads that runs along these lines:
"Girl has always been the outcast in the crowd. Her and FriendForever have never dated, but everyone says that should. Girl doesn't know how she feels about FriendForever. One day she runs into BadBoy with his hot guy smolderer, who probably has a supernatural secret. She starts to fall for BadBoy, but all of a sudden FriendForever declares his feelings for Girl. Girl doesn't know what to do and proceeds to lead both on for multiple books in the series."
Clearly, I am not a writer (ha), and granted there usually is more going on in the book than just this. But after reading summary after summary that all sort of sound like the same book, as well as some books where the love triangle is the main definer of the lead girl, it makes me tired and not even wanting to try.
How do I know, though? How do I know that the summary really isn't at all like the book is written? Am I cheating myself out of some good books because I am turned off that these books, frankly, sound like Twilight knockoffs?
I mean there are YA love triangle books that I really enjoyed. The Hunger Games, a triangle through the whole series had WAY more going on than just the love triangle. Katniss was never defined by the man she loved. The love triangle never felt too contrived to me. I would have missed out on a great series if I had read the summary and thought "Urg, not another one!"
Luckily, the last few YA books I have read, Cinder and A Million Suns have been one love interest plus a plot. Because of this my cynicism on YA novels has subsided a bit since these were both 4 star books for me.
I can't help that I am still avoiding books with two boys. I am not sure if this is changing, since I did just read Everneath. The description of the book made me think it would fall into the love triangle category, but the content made it clear to me there wasn't much of a choice between the two (in my opinion). As the series goes on, we'll see what happens and if this changes.
If I wasn't so big into mythology, I would have never read Everneath and thus missed out on a great book. Am I missing out on more?
I guess what I want to open the comments for is discussion on this trend in YA novels.
Do you think love triangles in YA a trend or am I just being hypersensitive?
What books do you think did love triangles in fiction well and which poorly?
What YA books that have a description that may seem like it has a love triangle should I make sure read?
When I started this post, I had just read my first historical romance novel with an obvious love triangle. The premise was interesting, the execution poor. (
Review here if interested
) Can triangles be done well and the center of the story? It started me thinking about love triangles and how much I like to avoid them, which lead to me thinking of YA. That is where this came from. My initial anger has somewhat cooled, but I am still interested in what you think. I will be following the comments with bated breath on this one. :)
PS: Another issue with YA books that I have right now is they are all series? Any good stand alone YA books (with or without a love triangle) while we are at it? I am sick of the cliff-hangers!
Note: Since I eschew YA love triangles, the novels that make up the heart graphic came from a few Goodreads love triangle lists. If they are not actually love triangles, then mea culpa.