The good thing about
The Broke and the Bookish
is that we have a wide variety of reviewers each with a wide array of reading tastes. Hopefully we show that through our reviews. The Top Ten Tuesday lists, though, we try to make broad enough so that people of any taste can take part and put their own spin on it. That's why you never see "Top Non-Fiction Books" because not everyone reads that and can come up with 10.
That brings me to my point. I read romance, specifically historical romance. It is my go to genre when I am feeling, well anything. Since we are never going to have a top ten list featuring this, I thought I may list for you some of my favorites.
I decided to list my auto-buy authors and my favorite books by them instead of just the books. Choosing a favorite book from these authors was just not going to cut it.
Julia's Auto-Buy Romance Authors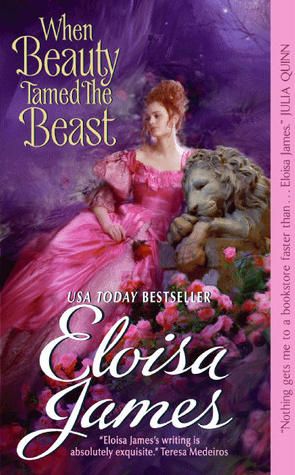 1.
Eloisa James
I love reading her novels because you can tell how much she actually knos when reading them. Ms. James is actually a Shakespeare scholar in her day job so she has no aversion to getting down and dirty in history. The things that she slips in there seem so genuine. I also love that you can tell how much time and research she puts into something even just for the little things.
Books I Love:
When Beauty Tamed the Beast, A Duke of her Own, The Taming of the Duke
2.
Laura Lee Guhrke
Ms. Guhrke sets her books during the Victorian era. After bingeing on all the Regency romance there is out there, it is fun to read one of her books and see the heroine jump on a train or ride a motor car. Her characters usually have a uniqueness too them that make them stand apart from the countless that I have read.
Books I Love:
Scandal of the Year, And Then He Kissed Her, Secret Desires of a Gentleman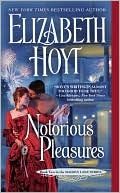 3.
Elizabeth Hoyt
Ms. Hoyt blows me away with her series. I gobble each new one up like a Thanksgiving turkey. So far I have completed two of the series and each was just brilliant. She always throws in something super sultry, too, but never in a way that is forcing it. She, too, has some unique time periods, but mostly 1700 England which again is something that I don't see too much of.
Books I Love:
Notorious Pleasures, To Taste Temptation, The Serpent Prince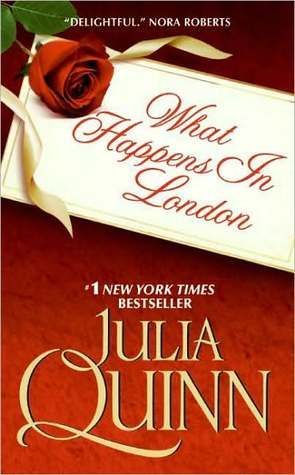 4.
Julia Quinn
Her books are hilarious. They always make me burst out laughing in inappropriate places. Ms. Quinn's characters are very timeless and stick with you. Though her most famous series is one of 8 children and spouses, I can remember each and their personality quite distinctly, like they were family.
Books I Love:
On the Way to the Wedding, The Duke and I, What Happens in London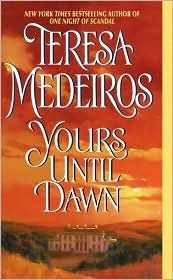 5.
Teresa Medieros
Ms. Medieros runs the gamut on what she writes within romance. I've read vampire, Scottish highlands, fairy tales, time travels..so many different sub-genres of romance covered. Knowing that I love her writing, this broadens what I read in romance. I think it is how I got on a vampire kick.
Books I Love:
The Vampire Who Loved Me, Yours Until Dawn, Shadows and Lace
Because of the recent Borders closings I stocked up on some new (super cheap) romances so maybe next year at this time I will have more to add to this list. There is one,
Jennifer Ashley
, who is quickly turning into an auto-buy, so we will see what happens.
So I am curious.
Who are your favorite auto-buy romance authors? In fact, who in general are your auto-buy authors?