It's that time! HOW IS AUGUST OVER? As a lover of summer I always get a little sad once back to school time/September rolls
around. HOWEVER, I'm very happy to talk about the best books we read in August and what we are planning to read in September.
Best of August
Some Kind of Happiness by Claire Legrand -- I don't normally read MG fiction but OH MAN. This was so fantastic and I'm glad I finally got around to reading it. It was just magical and perfect. You can check out more of my thoughts about it here.
JUlLIA'S PICK
The Martian by Andy Weir --
I didn't actually read this in August. I think I read it in the Spring, but I know I hadn't included it on one of these lists yet, and since I am still trudging through my one book I read this August, I decided to link it. I really liked this book. It was better than the movie, and the movie was amazing. Such a great read if you like SciFi, but not so unapproachable if you don't normally read it.
DAISY'S PICK
The Heart Goes Last by Margaret Atwood
-- Holy shit. Atwood did it again! I have a quote from another novel of hers tattooed on my arm and all I'm going to say is it looks like I'm going to have to make another appointment at the tattoo parlor!
Empire of Storms by Sarah J. Maas is 100% my number 1 on my TBR for September but I wanted to add another one!
Anna and the French Kiss by Stephanie Perkins:
I am sort of obsessed with my upcoming trip to Rome/Paris. And all I want to do is read books about them, fiction and non. So I feel like back when we started this blog, everyone enjoyed this book. I'd like to read it too.
I second Jamie's Empire of Storms by Sarah J. Maas but also: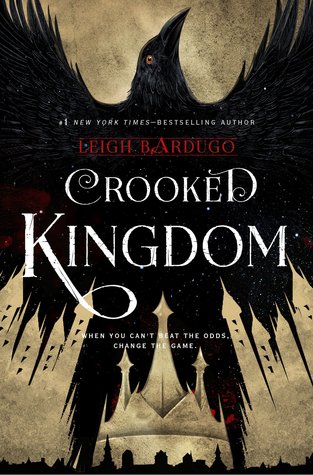 Crooked Kingdom by Leigh Bardugo
: This is one of my most anticipated reads for all of 2016, Six of Crows was AMAZING and I cannot wait for this sequel because MORE OF KAZ AND EVERYONE and I have 3 ships that I need to see happen.



What are the best books you read in August? What's on your TBR for September?