Here's what we loved in March and what is on the top of the TBR pile for April!
March Favorites
I'm pretty sure all the regular blog readers by now know of my undying love for Hugh Howey. But really, Hugh? REALLY? He just keeps blowing me away with everything he writes and this collection of five novellas that can be read separately or together is now just another favorite to add to the collection.
I just really liked this one. I think Dare is the best author I have found recently. Or at least really started to read recently. This book was adorable. I really like the Castle's Ever After series. I can't wait to read the next one... see below.
April TBR
I read one of the author's other novels,
The Winter People
, which was honestly an impulse buy from Target. It turned out to be a 4 star impulse buy, so I'm not complaining. I think you know where this is heading... I saw another novel by her at Target again and yes, I bought it. I'm cracking this one open this weekend and it's going to be creepy as hell! I can't wait. Can you see my goosebumps?!
Yeah this is the next in the series. I want to read it. I've already got it checked out. :)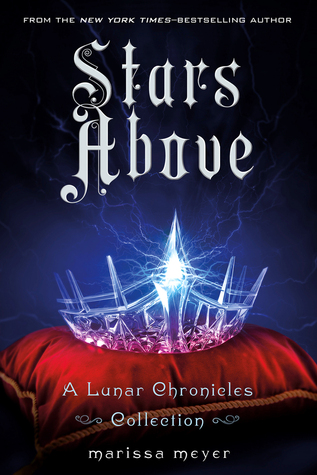 Not sure how I haven't read this one yet, but it's happening this month!
Tell us your March favorites and what is on the top of your TBR pile!