As I'm sure you all have seen by now about the interwebs, the new play premiering this summer detailing Harry's life as a middle-aged dude is officially going to be released in book form on July 31 (the play premiers on July 30 at the West End's Palace Theater in London).
The goddess Rowling has smiled down upon us!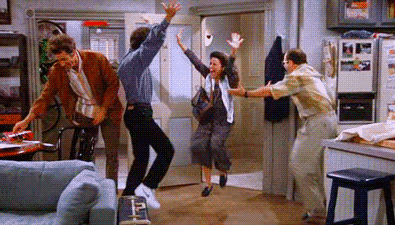 #currentmood
For those of you who have been living under a rock, here's the synopsis:
It was always difficult being Harry Potter and it isn't much easier now that he is an overworked employee of the Ministry of Magic, a husband and father of three school-age children.
While Harry grapples with a past that refuses to stay where it belongs, his youngest son Albus must struggle with the weight of a family legacy he never wanted. As past and present fuse ominously, both father and son learn the uncomfortable truth: sometimes, darkness comes from unexpected places.
So, I honestly haven't been following this all that much because
obviously
I'm not going to go to London just to see this show, particularly because tickets will
probably
cost like a zillion dollars and also I hate crowds and I'm not a big fan of plays to be honest, so you can imagine how happy I am that I will actually be able to just read the book in my living room and NOT HAVE TO SEE IT ON STAGE IN ANOTHER COUNTRY.
I do wish it was going to be in novel form, but I get that J. K. is super busy and like, doesn't exactly have the time to turn her book series-turned-play back into a novel just because I want her to. But, ya know. Dreams.
How PSYCHED are you for this??!?!?!? If you live in the UK, will you go see it on stage? How do you feel about reading the script versus reading it in novel form?? Let's discuss!!
P.S.
Harry Potter and the Cursed Child
is available for preorder on
Amazon
!! I just ordered mine!!