For the list of past topics and future schedule,
click here
!
This week's topic is all about the settings we would like to see in books, or see more of in books. Oftentimes I buy books because of where they take place. I'm a lover of all things travel, and I love reading about places I've been or am planning to go to in the future! It's always nice to escape the cold winter, or the hard work day with a book that sends us to an amazing place! So here we go!
1. Cruises/Ships. I love reading books that take place on ships, because you've got a whole bunch of people stuck on a ship in the middle of the ocean. Romances happen in tropical locations, creepy mysteries unfold, or insane adventures happen.
2. Underwater. I've read several mermaid books, and even a book that took place on a futuristic submarine. Authors can be so creative with this setting, because the ocean floor is so unknown. There's potential for lots of amazing world building.
3. Italy, particularly Venice or Bellagio. I love, love, LOVE Italy. And I want to go back so badly! Since I can't, though, I want a sweet romance novel that brings me back there. Anyone know of any?
4. Secluded cabins/lodges on the lake. I've read a couple books that take place in cabins out in the middle of nowhere. Sometimes there's no electricity either, so people sit around the fire and reflect or get to know one another. And sometimes the blizzard is the reason why they are stuck! Love it!
5. Paris. Need I say more? Anna and the French Kiss is one of my favorites, and Just One Day just reached the top of my leaderboard.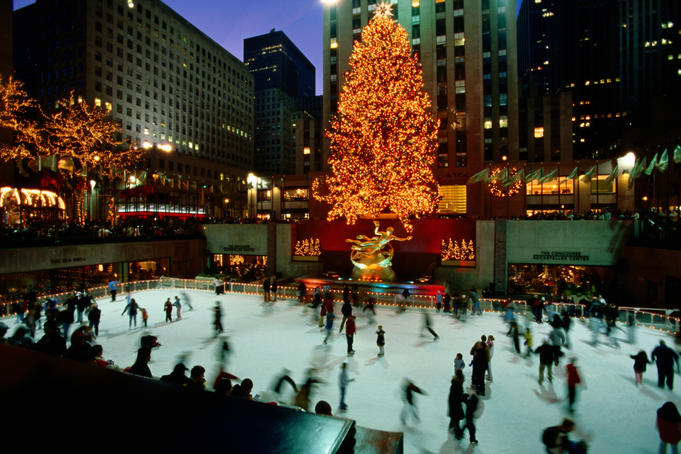 6. New York City at Christmas. It's a magical time of year, and New York is one of the most magical places I've been at Christmas! Dash and Lily made me love this idea even more.
7. A really freezing place. So many books take places on beaches, or during the summer. I read this one book, Frost by Kate Avery Allison, and it took place in the coldest place ever. The snow and the cold winds added so much dynamism to the story.
8. Airplanes. We learned from The Statistical Probability of Love at First Sight that SO much can happen in airports and airplanes.
9. Egypt. I've never read a book that took place in Egypt, but I really want to. I love all the ancient history there. I'm already picturing a contemporary romance with a study abroad, and trips to the Pyramids.
10. Yosemite National Park.
It's such a pretty area, and I think it would be the perfect setting for a fun camping trip with friends... and maybe some romance.
So tell me! What are some of your favorite book settings? Do we have any in common? And honestly. Suggest some books to me if you think I need to read them!