Top Ten Tuesday is an original feature/weekly meme created here at The Broke and the Bookish. This feature was created because we are particularly fond of lists here at The Broke and the Bookish. We'd love to share our lists with other bookish folks and would LOVE
to see your top ten lists!
Each week we will post a new Top Ten list that one of our bloggers here at The Broke and the Bookish will answer. Everyone is welcome to join. All we ask is that you link back to The Broke and the Bookish on your own Top Ten Tuesday post AND add your name to the Linky widget so that everyone can check out other bloggers lists! If you don't have a blog, just post your answers as a comment. Have fun with it! It's a fun way to get to know your fellow bloggers.
Hey everyone. This is Julia here with this week's Top Ten Tuesday:
Top Ten Trends You Would Like to See More or Less of
More
1. Steampunk
This genre is super interesting to me. I picked up
Soulless
on a whim off the new arrivals shelf back in college and thought that this was an interesting time period to read about. Couple that with the awesome new Sherlock Holmes movies and I just want to read anything that I can get my hands on. Though admittedly I have not read too much into this yet, I like where this is going. Especially if it means I get to have more to chose from.
2. Dystopian
I've always enjoyed dystopian novels. I think the trend recently has been trending high, and maybe it is about to crash, but I've enjoyed what I have read so far. And I like having options to chose something next :)
3. Audiobooks
I like the trend that is happening that is making Audiobooks more popular! When audiobooks are read with awesome voice talent, it just brings the story to life in a whole new way. I especially enjoy when the authors read something and they can give the book the life that they wanted it to be. Also, rec for the crowd? Tina Fey's
Bossypants
. She reads it herself and it makes it highly entertaining. (Also they are reading it at
The College Students Group
over at Goodreads!)
Less
1. VAMPIRES
I am so sick of seeing vampires everywhere. SO. SICK. They seem like they are dominating the paranormal market! Look at this
Google Graph
showing the trend of the word vampire in books. Arg! It just keeps going up. Now, this isn't to say that I had vampire novels. If I am going to read it though, you need to give me a new twist. I've read Twilight and didnt care for it too much so ... yeah.
2. Covers that are trying to capitalize off the Twilight phenomenon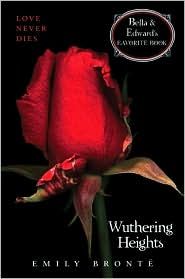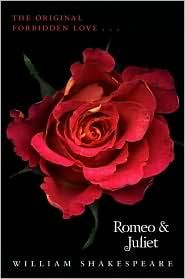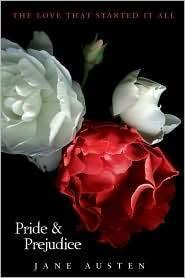 That's all I really have to say.
3. Series Books
Don't get me wrong. I love a good series. But seriously. Every once in a while I'd like to read a book and know that the last page I turn is actually the last page I turn. It seems like there has been just an upswing of series books lately. It is just a trend I am not excited for. Seriously. Look at this
Most Popular Books in 2011
. I think maybe 5 don't have "Xth in the Blah Series"
More or Less
1. Supernatural creature books trying to capitalize off of the Twilight phenomenon.
I feel like the Supernatural crazy is a good and bad thing. It seems like it is saturating the market (well the YA market anyway) but I don't know if it is a bad thing. Maybe a little bit more to wade through to get to the good ones? I don't know. I am glad it is not all vampires though, so at least people have a variety of creatures to choose from. So I am sick of it, but at the same time enjoy that it is bringing more variety into the supernatural market.
2. eBooks
I love the digitalization of books. I really enjoy being able to carry tomes, which I would not dare carry on airplanes before, along with me on my nook. But the prices and the turf wars and all the publishing bull just kills me. 14 loans of an eBook at a library before you have to buy a new license? Awesome... (this was only one publisher but still.) Get your head out of your ... butt and get with the times!
Click here to check out upcoming Top Ten Tuesday topics.