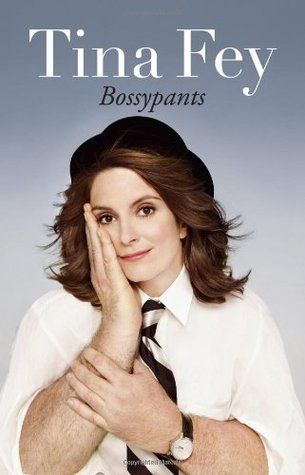 Title/Author:
Bossypants
by Tina Fey
Publisher/Year Published:
April 1st 2011 by AudioGO
How I got this book:
I checked out the audiobook from the library
Why I read this book:
Two of the people I work with independently recommended that I read it... actually listen to it.
Rating:
4 stars
I never was a big SNL fan. Not really anyway. But the years that had all of those strong women, including Tina Fey, had me tuning in quite a bit. When she did the whole Sarah Palin thing before the last presidential election, I was tuning more. I enjoyed
Mean Girls
and whenever I see
30 Rock
, I end up stopping to watch. Thus, when I heard Tina Fey had wrote a memoir, I was all over that.
I heard about it from someone at work who told me to get the Audiobook because Tina reads it. I am glad I did. It was quite entertaining to listen to her emote the way that I am assuming she wrote it.
Tina covers a wide array of times in her life: from growing up not-blonde to being in crazy college situations to being a mom. I absolutely loved when she talked about how she learned about what it meant to be a women and that the most substantial of her information came from Tampon commercials.
I loved hearing about her time at SNL and how she developed 30 Rock. So many interesting tidbits. They really made my commute so much more interesting!
I could sit here and quote pretty much this whole thing to you, but the summary of it is, Ms Fey has lived quite a life and has quite a bit of words of wisdom. She coveys these words to us in a fun and entertaining way.
The
Goodreads College Group
is reading
Bossypants
for the month of August! So hop on over and check it out! (We are also reading
Across the Universe
which you will remember from our
author interview
).
So overall 4 big stars for me! Entertaining and hilarious with a nice dose of world wisdom :)
PS: This cover freaks me out. Another plus for the audio book version!