For future Top Ten Tuesday topics & info on how to participate, click here!
Top Ten Characters Everyone Loves, But I Just Don't Get


Even though I am not a fan of the Twilight series, I am still grateful for them. I truly believe they reintroduced many young adults back into the wonderful world of reading. But... I don't like Bella. She's incredibly whiny, incredibly needy, and a little dumb at times. But... I think we all have our days. So don't gouge my eyes out. I'm not knocking the series, I just felt like knocking Bella out a few times when I read the books. :)
I'm legit not going to attempt to explain why this character is one of picks. Just keepin it real.
Man this book had some potential, but I felt like Kenna dragged it down. She was so unsure of herself, so undeniably in her own world that she never looked at the big picture until someone knocked her on her ass. I'm starting to see a pattern to my thoughts here...
Do what you mother says, do what your father says, do what all others before you have done... these are not only Quin's thoughts throughout the book, but her way of life. At what point do you take a step back and look at your situation? It just took her way too long for me.
Oh poor Willem. He had the looks, the passion... oh so much going for him. Unfortunately he still bored me to tears. I am a Gayle Forman fan, so after this book, I was disappointed. Willem did not stand out in a crowd and that's what you want in a main character. Especially when that main character is traveling the world to find someone.
Kimberly's Picks
6 -- The Darkling from The Grisha Series
I know so many people just adore him, and I just don't. I never liked him. I thought he was a terrible for Alina. He was cruel, he hurt anyone that got in his way or disappointed him in anyway. I'm not one to romanticize the "tortured soul", maybe that's my problem.
7 -- Lord Greco from The River of Time Series
I know that there are more than a few fans that prefer him to the actual love interest in this series. I don't. I think he's selfish and cold. He does redeem himself a bit in the end, and he played an important role in the life of the MC, but that doesn't make me like him.
8 -- Julia from The Magicians
The whole second book works hard to make you understand, and possibly, like Julia. I'm still not impressed. I think she is very cold hearted. Some people may like a book with characters that aren't designed to be liked... I'm not one of those. I have to like the characters I'm reading about.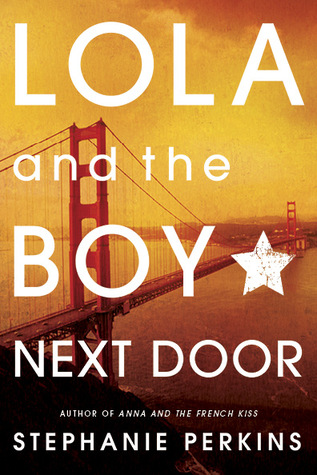 9 -- Lola from Lola and the Boy Next Door
Okay, I don't HATE her. I just got really frustrated with her. I love the characters in this "trilogy", and she's just at the bottom of the list. She did and said a lot of stupid things. She grew up, but I was still left a bit unsatisfied.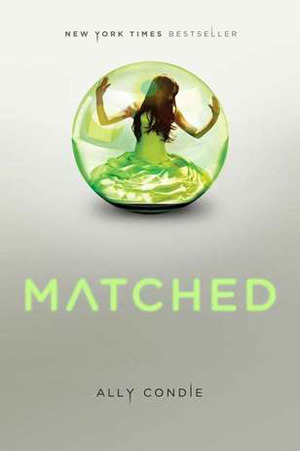 10 -- Ky from the Matched Trilogy.
I know I know! SOooo many people love him. I don't hate him. I just don't particularly like him. He was... OKAY in the first book. After that however, I just got annoyed. He was too self sacrificing. I wanted a bit more of a push from him.