For the past several years, I've done my best to participate in reading challenges. At the end of 2014, I told myself that this year would be different, that I would finally stay on top of my reading challenges and actively work to complete them. To that end, I only signed up for three: Dive Into Diversity, Hail to the King, and that old standby, the Goodreads challenge.
I think the only one I'm on track with is Goodreads, and only because it's as easy as tracking what books I've read.
This year was better than most, and I definitely worked specifically hard to keep up with the Dive Into Diversity Challenge, because I really need to expand my literary horizons. I've done okay, but not as well as I had wanted or intended. And, utterly shockingly, I've been totally failing at the Stephen King challenge—I've only read a couple new-to-me Stephen King books this year, and my goal was 16.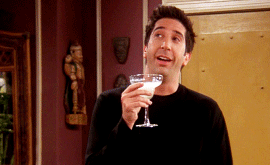 It seems like my biggest issue this year was that, of the 50 books I planned to read this year, over half of them were accounted for by the other two challenges, and I am absolutely a mood reader—it's really hard for me to stick to a schedule, or make myself read something that I'm not totally in the mood for.
I know there are tons and tons of challenges out there, and it's not really a challenge unless it's, you know, challenging. I used to do yearly Reading Resolutions, but I feel into the same trap where I had accounted for almost all 50 of my yearly books (that number usually stays pretty much the same) with very little room for things that come up throughout the year—new releases, gifts, etc—that I want to read more spontaneously.
But on the other hand, challenges are such a great way to expand horizons and meet other bloggers (not that I've been so great about the reporting-back part of the challenges, either). I would hate to give up on them completely, because they really do help with ideas for things to read.
Anyway, I guess what I'm asking is: what challenges have you been successful with? Which ones have been your favorites to complete? How do you keep track of them—and how do you remember to keep up with the check-up posts that the challenge creators put up periodically? Are there any that you've never tried but maybe want to try this year? Are there any others that you've done before and wouldn't do again? Why?