This past summer I found myself on vacation in Florida. It was a sultry beginning of summer and dragging my book down to the pool every day was making me a little down. My Aunt who was on the trip with me was sporting a fancy eReader. A Kindle in fact and I thought to my self "Jules (what I call myself) you just graduated from college. Why don't you get yourself one of those as a nice pat on the back gift"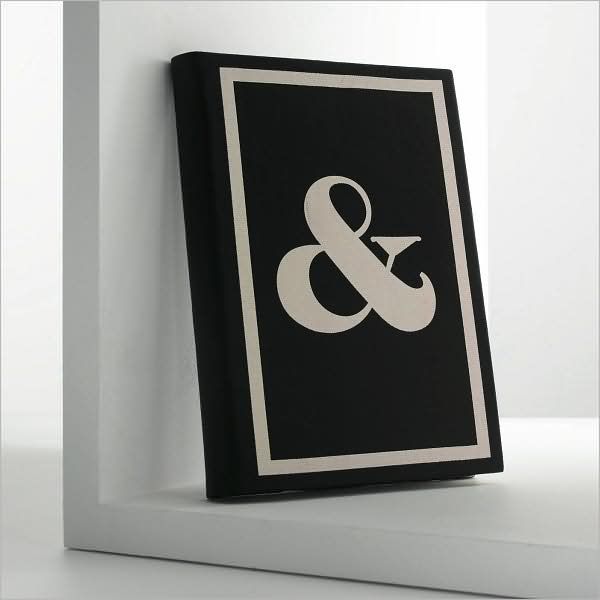 So I did. I did the research and found one that best fit me. The Nook. That is my nook in the picture. Well, it's not
my
Nook because I am on the road and have no way of uploading a picture, but that is what the cover looks like anyway! (The back side is a question mark!)
Since this is a site known for the Top Ten Lists, I'll make a listing of Ten Things I Love, Hate and Hate that I Love about the Nook.
Things I Love
1. It has all my books on it.
This isn't technically fair since all eReaders share this same feature, but really, how could I not include this? I travel a lot for my job, and I can have instant access to a library at my finger tips if I so chose. I can start multiple books and pick up right where I left them. I can highlight something without actually marking it up.
2. I can check out libray books on it
This was the big seller for me. When I was doing all my research, I was a broke college student, looking for books on the free. Being in the middle of nowhere for school, my options at the library were limited. So what I did was check out digital books from my library back home and ended up reading them on my computer which led to some serious eye strain. But with the Nook, I can go to my libraries digital content site and download any ePub (or a PDF I guess) formatted eBook. (For those of you who are like what? as of now different eReaders use different formats. The Kindle's main format I believe is a mobi which is a little rarer in the library digital book pickings.)
For me I wanted access to that wealth of content. There were more selections with ePubs and Adobe Digital Editions so that leaned me toward the Nook.
3. It uses eInk
I did not want an eBook reader that had a backlit screen (like a computer screen... I'm looking at you mac products). It doesn't happen often but I sometimes get eyestrain from reading too many things on a computer. Plus all day I work in front of a screen. I wanted my eyes to have a break. eInk afforded that option. eInk is like reading a book. Plain and simple. I can read it in the sun without worrying about the reflectiveness that a screen has but at the same time I'd need a light to read it in the dark.
4. It has a web browser
Honestly, if I had a "meh" category, it would fall better there. But I don't and it is a pretty cool feature, especially since I dont have a smartphone. My favorite part about the web browser is only the little touch screen at the bottom is in color; the rest is in eInk so it looks like I am surfing the net on an Etch-a-Sketch!
Things that I Hate
1.When I resize things that I did not buy from B&N, the formatting gets a bit wonky
So occasionally I get free eBooks. Win. But then I put them on my nook and I up the font a bit (really who those 6 pt font was a good choice?) and then my page numbers get all out of whack.
2.My books aren't organized that well
Initially when I got it you had two options for organization 1)books you got from B&N and 2)Books you didn't. With one of the more recent upgrades, it looks like you can add shelves. I haven't played with it yet so I can't speak to its effectiveness at organization.
3.The search/chapter features a little lacking
Some books I have seen not have the ability to skip to the start of a certain chapter. That was a pain. And the search I just did, did not loop back to beginning of the text when I was near the end of a book. So I had to jump there myself and then do my search. Lame.
Things that I Hate that I Love
1. It has all my books on it.
Wait! Wasn't this already there. Oh, astute reader, you are correct. But it's true. Sometimes, it really bothers me that all of my books are on this thing. Sometimes I just want to hold to book, smell its pages. These are the times that I usually hit up the library, but still.
2. I can take it with me while traveling
Catch-22 here because I seriously love that it fits in my carryon. The part I seriously dont love is that for 20 minutes minimum before and during take-off and 20 minutes while we land, I can't use electronic devices. The first time I had my nook I didnt even realize it because it was just like the book I would normally read during these times when my iPod is illegal. But now I can't even read my book. So what I end up doing now is bringing a physical book anyway. This one technically isn't B&N's fault. But it falls under this category.
3.When you drag your finger across the touch screen, it will turn the page
I found this out by accident but was overjoyed when I did. How fun! Why do I hate it then, well it works shoddily at best. Maybe this is a case of user error. I don't know.
Overall though I am really happy with my purchase. It is exactly what I wanted and fit my needs to a T. (Is that the phrase? Let me look it up in my Phraseology book that I have on my Nook and therefore is with me on this trip.. darn not there but I did learn that Gloves can be called Hand Shoes (what?)) These are my reasons, for better or for weird. I am glad of my purchase and would buy again.
So what about you? Have opinions on the Nook? Questions for Nook users? In the market to buy one and want to know more (there are actually a few of us on the blog that have nooks so hopefully a few will chime in with their opinions as well!).
Also, my caveat. Forgive me for my all over the place style of this review. I am going to blame the sudden sickness and douse of cold medicine I just took. Mea culpa!