I feel like I'm always shocked at how quickly the month goes by...alas..here we are for another faves/TBR post!
October Faves
Jana's Pick
Stolen: A Letter to My Captor by Lucy Christopher
: I've had my eye on this book for years, and I finally had time to read it! It's about a girl who is kidnapped from an airport and dragged to the Australian wilderness. I LOVED IT. It made me feel so many things, and I totally got Stockholm Syndrome. It was heartbreaking and suspenseful and just an amazing reading experience.
Lauren's Pick
The First Fifteen Lives of Harry August by Claire North
: I was absolutely captivated by this novel. The main character's emotions would have been exactly my own if I had been in his shoes. It is truly amazing when you get to pick up a novel and can be completely transported to another life. This novel was nothing short of that.
The Hate U Give by Angie Thomas: Woo boy I wish this was out so I could tell you all to purchase it/borrow it immediately but it's not so I want you to circle February 28th on your calendar and be sure to get it then. LOVED these characters and this story.
November TBR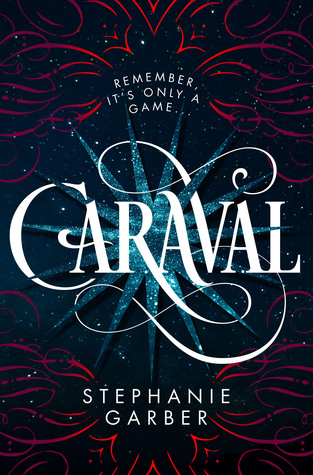 Caraval by Stephanie Garber
: The time has COME! I'm so excited! I've had this book for a LONG time now, and I am planning to read it as soon as I'm done with my current two reads. You've heard the amazing buzz, and I can't wait to see what it's all about.
Lauren's Pick
Red Mars by Kim Stanley Robinson
: You all know by now that I can't resist a famed sci-fi novel. This author utilized years of research and real science to chronicle the colonization of mars. I don't know about you... but these days the only things I research are my ailments. (Adulting is hard, folks.) So this award winner author has already caught my eye and I'm ready to start this trilogy. It's pretty much like starting a new TV show I know I'll end on binge watching on Netflix, except it's books. And believe me... I loved trilogies and Netflix.
Girls in the Moon by Janet McNally: This looks so like a contemporary YA that is MADE for me! Can't wait to devour it!