Hello, everyone! For those of you in the USA, Happy Independence Day! I hope the weather is nice where y'all are at. I was run out of a ampitheater orchestral show last night by a pretty severe storm with lots of lightning. Needless to say I'll have to catch the fireworks tonight!
Anyway, I wanted to announce the winner of The Broke and the Bookish 2 Year Blogoverary Giveaway!
The winner is ...
Brooke from Txting Mr Darcy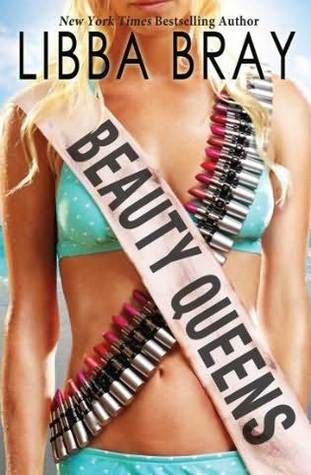 Brooke chose as her prize
Beauty Queens
by Libba Bray!
The fifty contestants in the Miss Teen Dream pageant thought this was going to be a fun trip to the beach, where they could parade in their state-appropriate costumes and compete in front of the cameras. But sadly, their airplane had another idea, crashing on a desert island and leaving the survivors stranded with little food, little water, and practically no eyeliner.

What's a beauty queen to do? Continue to practice for the talent portion of the program - or wrestle snakes to the ground? Get a perfect tan - or learn to run wild? And what should happen when the sexy pirates show up?

Welcome to the heart of non-exfoliated darkness. Your tour guide? None other than Libba Bray, the hilarious, sensational, Printz Award-winning author of A Great and Terrible Beauty and Going Bovine. The result is a novel that will make you laugh, make you think, and make you never see beauty the same way again.
Congratulations, Brooke! And thanks to all of you in joining us in supporting our anniversary!
Have a great day everyone!!