Sweet by Emmy Laybourne
Published

:
June 2015 by Macmillan
Source: Bought
Rating: 4 Stars
People would kill to be thin.
Solu's luxurious celebrity-filled "Cruise to Lose" is billed as "the biggest cruise since the Titanic," and if the new diet sweetener works as promised - dropping five percent of a person's body weight in just days - it really could be the answer to the world's obesity problem. But Laurel is starting to regret accepting her friend Viv's invitation. She's already completely embarrassed herself in front of celebrity host, Tom Forelli (otherwise known as the hottest guy ever!) and she's too seasick to even try the sweetener. And that's before Viv and all the other passengers start acting really strange.
But will they die for it, too?
Tom Forelli knows that he should be grateful for this job and the opportunity to shed his childhood "Baby Tom-Tom" image. His publicists have even set up a 'romance' with a sexy reality star. But as things on the ship start to get a bit wild, he finds himself drawn to a different girl. And when his celebrity hosting gig turns into an expose on the shocking side effects of Solu, it's Laurel that he's determined to save.
I honestly didn't think I'd like this book when I picked it up. I thought I was getting into a story about rich kids on a cruise boat trying the latest fad diet (a sweetener in this case), and just acting like idiots.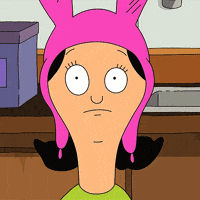 But... I was pleasantly surprised. Not everyone was a kid, or an idiot. Laurel is a normal young adult just trailing along with her friend, Viv, on the cruise ship for Solu's launch of it's sweetener that makes you drop the pounds. Fortunately, Laurel gets seasick immediately and doesn't eat anything with the sweetener. Now let's throw in Tom, an adult that is still seen as a child actor. He's on the cruise ship to turn his professional image around and get back in the acting game. Tom is a fitness fanatic and watches what he eats so of course, he doesn't try the sweetener either.
Everyone on the cruise ship starts dropping weight. They're happy and stuffing their faces with pastries, desserts... anything that Solu puts the sweetener in. A few days later, and the shit hits the fan. People are losing too much weight, are showing clear signs of addiction, and are starting to become violent. Solu ends up giving a set amount of sweetener packets to each passenger. One passenger during an act of defiance, grabs a few sweetener packets and pops them in her mouth.. eating the paper container and all.
Eventually Laurel and Tom realize something weird is going on and they try to get help while all hell breaks loose on the cruise ship. Passengers aren't just acting like strung-out addicts, they are extremely violent and completely insane. Laurel and Tom have nothing less than an impossible task of getting help while staying alive.
I won't spoil anything for you, but the ending was what really made me enjoy the book. Many authors sugar-coat (pun intended) their endings, and this author did not. It was refreshing and honestly... I felt trapped and a little claustrophobic while reading this book. Which only upped the creep factor, which is exactly what I need from a horror book.