For future Top Ten Tuesday topics & info on how to participate, click here!
Basically, I'd just buy all the books, but I'm particularly wanting these:
SO much love for this book!! I'd love to own a pretty hardcover, but it's kinda expensive at the moment, but I'd buy it in a second with a gift card :)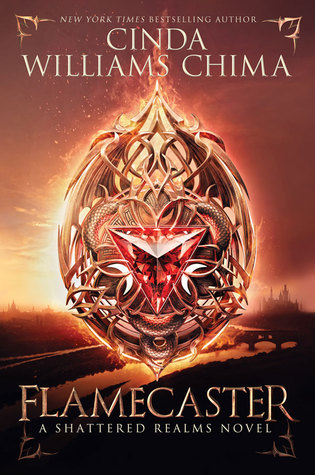 Cinda Williams Chima is AMAZING and I LOVE that she wrote another book set in this world even though part of it broke my heart in tiny tiny pieces, but I NEED THIS PRETTY COVER IN MY LIFE!
Of course I already own a pretty hardcover of this book, but the illustrated edition is perfection and is sadly not sitting on my shelf yet.
Jamie's Picks
And I Darken by Kiersten White
This came out this summer and I really want to check out this YA fantasy! I've heard great things.
A Little Life by Hanya Yanagihara
I was number like 1 billion on the library holds for this one and it FINALLY came in and then I didn't have time the week I had it for to actually get to it so I'd buy it so I wouldn't have to wait for the hold to come in again.
Julia's Picks
Harry Potter and the Cursed Child by J.K. Rowling
I completely forgot this was a thing that was happening. And now I want to read it. Like yesterday.
Where the Sidewalk Ends by Shel Silverstein
I loved this book when I was little and I have always wanted to own it to read at my leisure as an adult, and hopefully one day share with my family.

All of the London Steampunk Books by Bec McMaster
I've loved this series, but most of the books I took out from the library. I'd love to have these at least as ebooks to reread at will!
The last few Maiden Lane series books by Elizabeth Hoyt
Apparently I am more behind in that series than I thought... oh well! Binge reading a series is just as good as binge watching a Netflix show.
A really nice annotated version of Paradise Lost by John Milton
I don't know which version really, but I know I want to read this, and I know I want to be able to understand the allusions and literary mythological references that he weaves into the story, hence needing a good foot-note laden copy.
What books would be on your top priority list of books to buy?